Alliance Between Giants - Joint Ore Equipment Venture Is Established by LGMG and Sandvic
On May 31, 2016, Lingong Group JinanHeavy Machinery Co.,Ltd. (LGMG) and Sandvik, the leading company in the global mining equipment field, signed an agreement in Jinan city, Shandong Province to establish a joint venture which will focuse on providing drill rigs and underground machinery for middle and high-end markets of mining industry.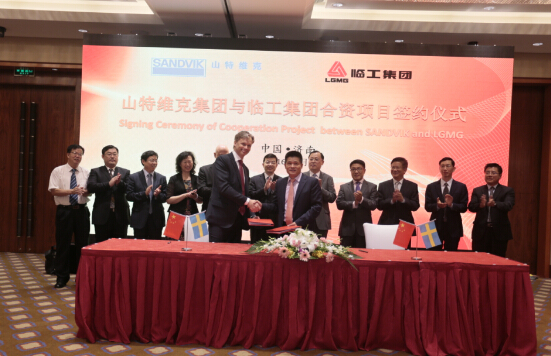 Signing Ceremony


The joint venture will make full use of product and technology advantages of ore equipment from Sandvik and the operational advantages of middle-end technology and markets from LGMG to provide ore equipment (including four series of products, such as open-air drilling rigs, underground scrapers, underground mining trucks, etc.) for the markets in China, other BRIC countries, and "the belt and road" and African countries.

The joint venture will establish independent departments of research&development, procurement, assembly, sales and service, all of which will operate with an independent brand. It will start its business in the second half of 2016. It is planned to take five years to become an excellent supplier of China's leading ore equipment and will provide a series of products for the global leading middle-end markets.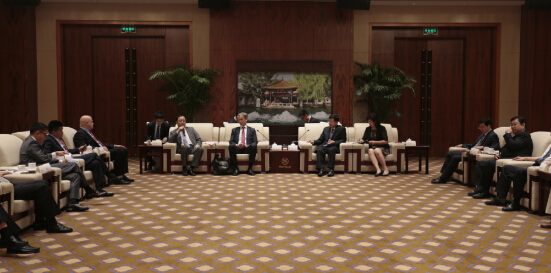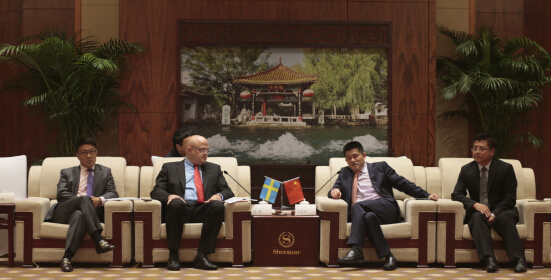 Senior leaders of both parties attend the press conference
Signing of this contract shows the long-term partners and clients the important industrial layout of LGHM that we will "provide a full set of mining equipment solutions" with reliable products and services through sustained innovation.
At the signing ceremony, Mr. Wang Zhizhong, the Chairman of Lingong Group, said: "Sandvic is an excellent multinational corporation and occupies an international leading position in the technology of ore products. It is another milepost in the history of LGMG's development that we join hands with Sandvic this time and become its strategic partner. I am very confident in the future prospect of the joint venture."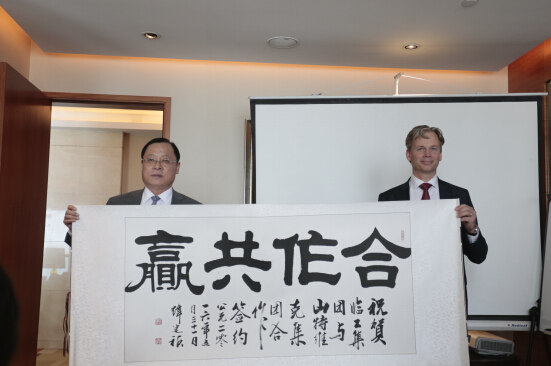 Lars Engström
Mr. Wang Zhizhong, the Chairman of Lingong Group and LarsEngström, Global CEO of Sandvik Ore Technology
About Lingong Group
Lingong Group was founded in 1972 and headquartered in Linyi City of Shandong Province. It is one of the core manufacturing enterprises of China Construction Machinery and ranks thirty-fifth in the list of Top 100 China machinery enterprises. In 2015, We had 9300 employees and our main business income reached 11,5 billion yuan.

About LGHM
LGMG is a wholly-owned subsidiary of Lingong Group, which is located in Gaoxin District of Jinan city, Shandong Province. Its leading products cover four series of products, including off-highway wide-body dump trucks, aerial work platforms, off-highway rigid mining dump trucks, small agricultural machinery, etc. Among them, after four years of operation, off-highway wide-body dump trucks hold a safe lead in the domestic market share and export market share. LGHM has been become a benchmark enterprise in the same industry in China.

For more information, please contact:
Li Jipeng, Market Management Department Tel: 189-0644-7690 Mailbox: jipeng.li@lgmg.com.cn