New Opportunities for Development and Challenges for New Heights Press Conference for Launching on the Market of LGMG AWP Was Ceremoniously Held in Jinan
On January 12, 2016, the press conference for launching on the market of LGMG aerial work platforms was ceremoniously held in Jinan, Shandong Province. More than 300 guests, including large machinery rental companies and dealers of Lingong Group in the country, attended the conference.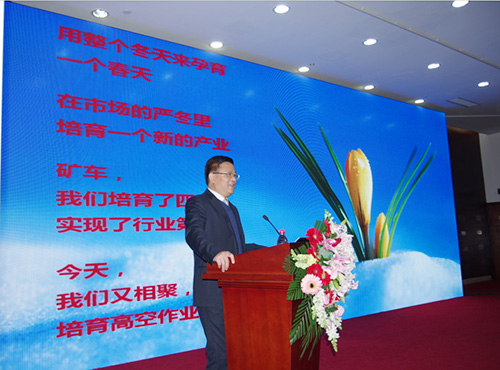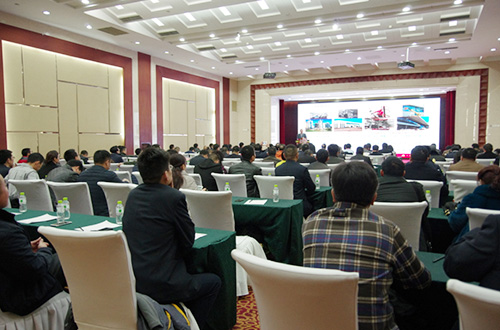 At this press conference, LGMG spokesman explained to the honored guests the development strategy, business, strategic planning of aerial work platform marketing and product development planning of LGMG, which fully demonstrated the advantages, confidence and determination of LGMG's high-key entering into the aerial work platform industry.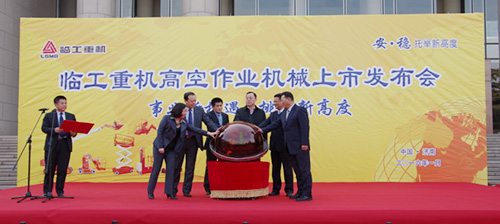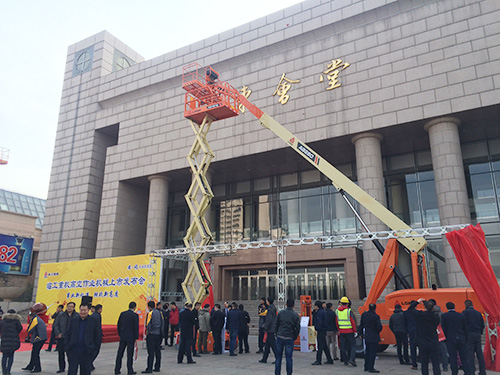 This press conference showed a full range of LGMG aerial work platforms so that the honored guests gained a full understanding of the LGMG products.
LGMG has six major advantages in aerial work platform industry: a high degree of brand awareness, distribution channels around the world, comprehensive combinations of construction machinery, strong technical research& development and manufacturing strength, a solid network of service support and advanced service concept, and a strong financing platform.
LGMG has adopted the advanced technology of aerial work machinery both at home and abroad as well as integrated the mature technology of loaders, excavators and other construction machines to develop 5 series and hundreds of aerial work machines suitable for various conditions in China, including: aerial work platforms, aerial material-collecting platforms, aerial work trucks, telescopic arm fork loaders and special aerial work machines.
From the first day of aerial work platform business on,with the brand slogan "safety and stability in the lift", LGMG made the product development route to "integrate global resources, master the core technology, and develop independent intellectual property rights" and development strategy to "go global based in China", and follow the "safe, reliable, stable and efficient" product design concept to plan and develop product lines. All the company's core product technologies adopt advanced and mature technologies from abroad to achieve a high starting point and high positioning and keep pace with advanced technology in the international industry.
New opportunities and new cooperation will make new developments. 2016 will be a more austere time for the macroeconomic situation, but it will also be a key period for the LGMG business to take off. LGMG will give full play to the strength of Lingong Group, integrate all the advantaged resources and rapidly enter into aerial work platform market. We will work together with new and old friends, go hand in hand, seize new opportunities for business and jointly reach out for new heights!