The AccessM20 2021- World's largest access manufacturers listing has officially been released. LGMG ranked 9th in 2020 and has risen 2 places to number 7 in the listing for 2021.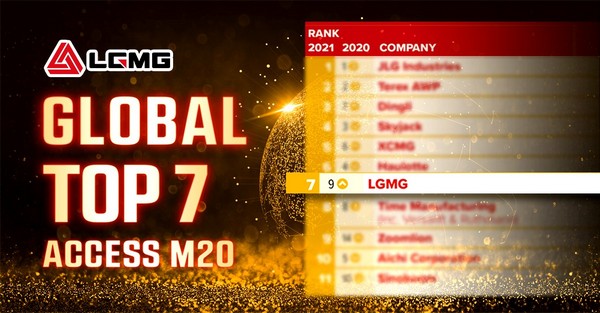 Though the difficulties and turbulence of 2021, LGMG made it and achieved marked growth. This is an important moment, marking an acknowledgment of LGMG's ten years' dedication in the field. This is also a fresh start and a perpetual momentum for us, our commitment to the development of high-quality and long-lasting performance machines will never change.
Thanks to all our customers for their continuous support and trust and we are looking forward to meeting more customers on the next journey.