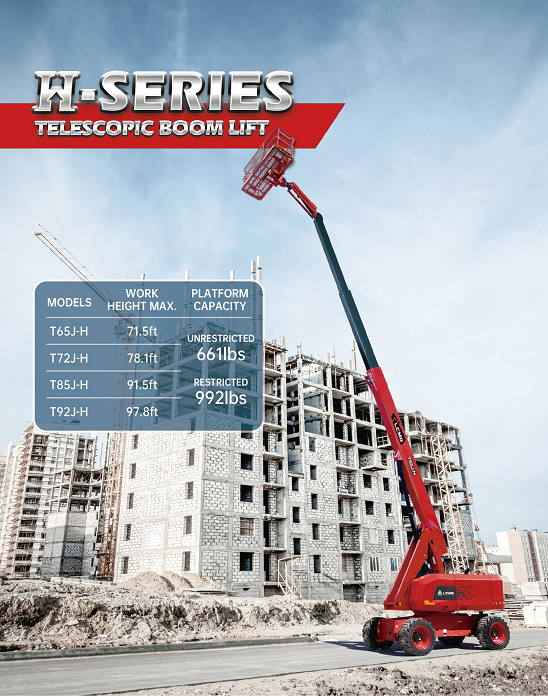 This year,LGMG will launch a number of new models on aerial products. Following the release of the second generation of scissor lift in April, the H-series high capacity boom lifts will be introduced to customers recently. LGMG H-series boom lifts are diesel engine powered with four models, T20J-H, T22J-H, T26J-H and T28J-H, with working heights ranging from 22 to 30 meters, 450/300kg dual capacity design and large working platform with triple entry. The new models enrich the LGMG boom lift lines, and it can meet the needs of most working conditions of the boom lifts in the market.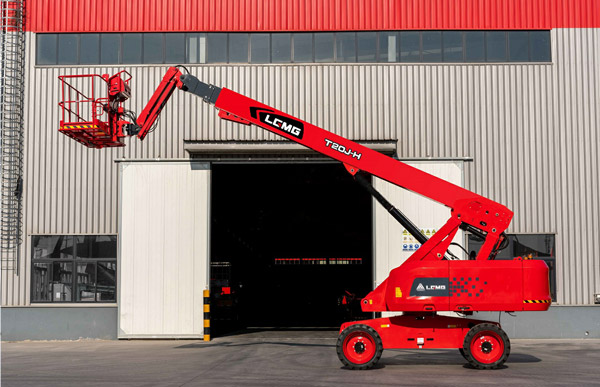 All H-series products can realize four-wheel drive, axle oscillation full-time floating, ensuring machines safety. Max. 5 degree tilt angle of the chassis and 45% gradeability allow the wheels to conform to the ground when passing the hard, uneven terrain.
Proportional lift and drive controls of the H-series deliver smoother operation, precise positioning and comfortable operation.
Automatic engine speed control and boom descends by its own weight, which helps to achieve smooth movement; Adjust the engine speed according to functional needs.
More than 95% of the main components are interchangeable and so are more than 80% of structural parts, which helps to reduce spare parts storage costs, improve maintenance efficiency, and effectively reducing operating costs.
With the expansion of aerial work application conditions, the requirements for the flexibility and adaptability of machines are getting higher and higher. LGMG is committed to meeting all the needs of customers, continuously launching products to help customers achieve operational needs, improve work efficiency, and create more value.